Archives for category:
Blog Posts
Good news! The Routledge Companion to Sounding Art, edited by Barry Truax, Vincent Meelberg and myself is now also available in a paperback version.
Just to let you know that my online PhD dissertation from 2002 – Deconstruction in Music – is completely renewed. See here!
A brief article in Dutch with a sonic impression of Beirut on the importance of sonic design in urban environments. Co-author: Dr. Irene van Kamp. See here!
Today, Saturday 22 February, a nice interview with me about sounds in and of the city. With attention to my collaborative projects in Leiden – the sound installation Fluisterende Wind and the report on the improvement of the sonic quality at the Garenmarkt – as well as to Jian Kang's project in Sheffield and Brigitte Schulte-Fortkamp's work in Berlin.
The interview can be found here, in the Dutch daily Trouw (therefore the text is also in Dutch).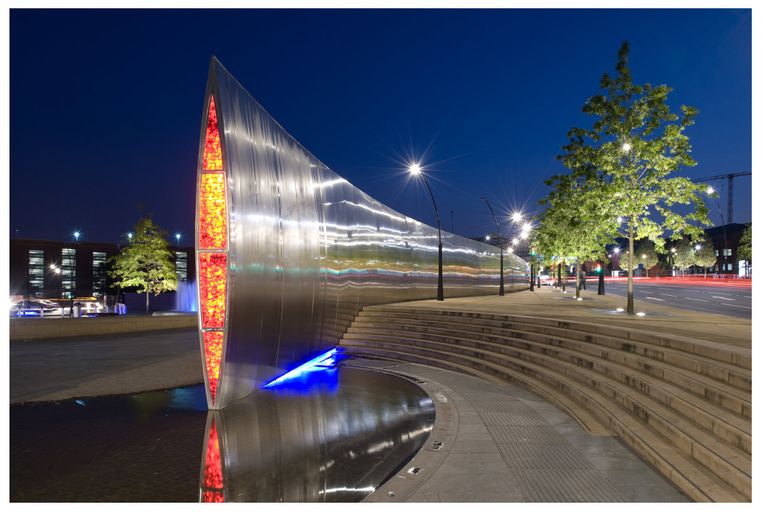 Since today online: a brief interview with me on the use of noise-cancelling headphones at work due to an overload of sounds/noise. I've tried to add some alternative thinking to this issue, making a case of sound artists to improve the sonic ambience of workspaces.
(The text of the interview is in Dutch)
This book fell this morning on my door mat.  It contains great essays by Michael Schwab, Jonathan Impett, Juan Parra, Mieko Kanno and many others … and one by me too: "Artistic Research and Sound Art in Public Urban Spaces."
From the article: "It is the aim of this chapter to expand and examine in more detail how artistic research and sound art relate to one another. To do so, I will concentrate on several existing sound art works, all situated in public urban spaces. The main reason for this demarcation is that working on and with public urban spaces often requires more "research" from the sound artist than producing a so-called autonomous, non-site-specific art work. I will try to answer questions such as: How do sound artists contribute towards developments in the arts as well as knowledge production? Which spaces of research and which methodological tools do they use? Which new concepts have they developed? It is my hope that this chapter will show that artistic research and sound studies—both still marginal (and marginalised) in current academic fields—contribute in significant and unique ways towards rethinking our being-in-and-with-the-world."
In what follows I pay attention to Max Neuhaus, Peter Cusack, Edwin van der Heide, and Asa Stjerna, and connect their work to micropolitics and sonic materialism.
Together with Vincent Meelberg I organized a special session entitled Soundscapes from a Humanities/Arts Perspective during the Internoise 2019 Conference in Madrid. Find here a short text I composed for the conference proceedings. In the text I rethink the role sound art can play in relation to soundscapes, a role that exceeds the merely audible.
A recent interview about the Garenmarkt project in Leiden – I've formulated some recommendations for a sonic design of this urban space.
In September 2018 I have published a  Report  (in Dutch) commissioned by the city government of Leiden (NL) on the sonic redesigning of a public space (the Garenmarkt) in Leiden (co-authors Cilia Erens and Irene van Kamp). The report is based on a short research project, Cilia, Irene and I carried out between May and September 2018.
Photo: Cilia Erens
Find below a link to a short text, an audiofile with interviews with Edwin van der Heide and me, and lots of photos made during the opening ceremony of "Fluisterende Wind"
http://sleutelstad.nl/2017/12/01/auditief-kunstwerk-nieuwe-passage-leidse-hortus/